Summertime: Easy, Cooling Dog Treats to Keep Your Dog Chillin' in the Heat

Written by: Sarah Seward-Langdon

Reviewed by: Amanda Nascimento, DVM, MSc, Ph.D

In the dog days of summer, how do you make sure your pups are staying happy, healthy, and cool? While there are lots of toys and accessories you can buy (cute cooling bandana anyone?), you can keep your dog cool with stuff you probably already have at home! Feeding your dog homemade cooling treats that you've whipped up from fresh ingredients is a great way to ensure both your dog's well-being and your peace of mind. We all know that dogs love to eat—it's just in their nature. So there's also no better way of showing your love for your canine companion than making delicious treats that will also keep them cool.
Let's stop delaying—we know your pet is probably telling you to hurry up already. Onto some of our favourite cooling treat recipes…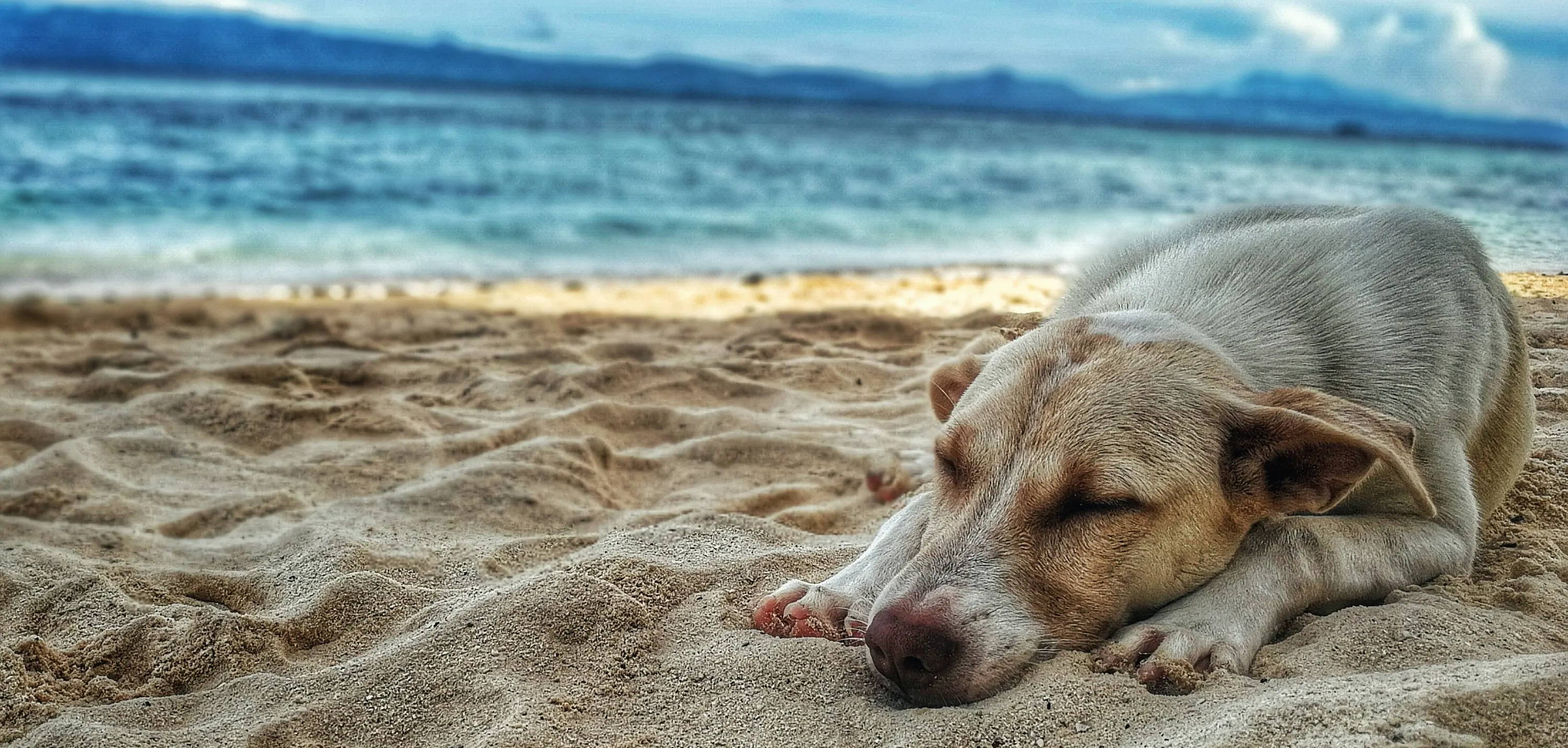 What You'll Need to Make DIY Dog Treats

First things first, we'll need a few basic supplies to beat the heat. Everything here is easy to find, and chances are you already own a lot of these components.


Ziploc/Sandwich bags (to create a piping bag for much more accurate pouring)

Variety of mixing bowls and storage containers

Frozen paw molds

or popsicle molds

Dog biscuits

Measuring cups

Blender or food processor

Cookie cutter

A happy pooch or kitty cat!
While treats are a great way to make your dog feel special, there are some things you should be aware of before going all out. Most importantly, how many treats should you be feeding your dog? The general rule of thumb is 10% of your dog's daily diet. How you measure this is a bit more complicated. Here's quick step-by-step guide:
Step 1: Figure out how many calories your dog is getting in their meals (tip: kcals = calories when it comes to dog food). For example, if you're supposed to feed your dog 2.5 cups of their food every day, calculate how many calories are in 2.5 cups
Step 2: Calculate 10% of the total calories you calculate in step one (ie. Your dog's caloric intake per day in meals)
Step 3: Feed the 10% of total calories you calculated while deducting the approximate amount from their meals
Remember that the feeding instructions on pet food packages are often just guidelines. It is a good idea to consult your vet about what the best portions are for your unique pet and any additional tips they have for feeding specific treats [1]!.
✅ Single ingredient, 100% pure Camelina Oil.
✅ Non-GMO
✅ Ideal balance of Omega-3 compared to other products, like soybean oil.
✅ Canadian produced and operated.

✅ Single ingredient, 100% pure Camelina Oil.
✅ Non-GMO
✅ Ideal balance of Omega-3 compared to other products, like soybean oil.
✅ Canadian produced and operated.

Our 3 Favourite Frozen Treats for Dogs

1. Frozen Three-Ingredient Cantaloupe Paws
Ingredients:
1 cup plain non-fat yogurt or kefir

3 cups (450g) frozen ripe cantaloupe, chopped

Sprinkle of mint


Instructions:
Blend the cantaloupe until smooth and mix in sprinkle of chopped mint

Cut a corner off of a ziploc bag to create a piping bag

Spoon each individual ingredient into its own ziploc bag

Pipe a small layer of yogurt into your mold, and freeze for a small amount of time before adding the layer of cantaloupe on top.

Freeze for 4 to 5 hours

Add to your dog's food or serve up as a midday snack


Why is it healthy for my pet?
Yogurt or kefir are considered whole food probiotics. Probiotics are essential to a healthy microbiome, which is the healthy network of probiotic bacteria in your pet's gastrointestinal (GI) tract that help digest food, make vitamins, and improve their immune system. Remember to feed products that are low in fat, have no artificial sweeteners, and if your dog is lactose-sensitive, consider trying coconut kefir [2]!
Cantaloupe is safe for dogs and great for them, in moderation. It's an ingredient that is packed with nutrients, low in fat, and a great source of moisture. However, it should be fed in moderation due to its high sugar content—if your pet is diabetic, we would recommend avoiding it altogether and replacing it in this recipe with something similar (and lower in sugar) [3].
Mint is a great way to help improve your dog's bad breath. It may also help some dogs who have upset stomachs [4].


2. Turmeric & Pumpkin Paws
Ingredients:
1 cup of chicken or beef stock (should be low sodium, without onion, garlic, or any other ingredient toxic for pets)

1 cup of pumpkin puree, unsweetened

2 tablespoons of parsley

1 teaspoons of turmeric

Sprinkle of black pepper


Instructions:
Mix chicken or beef stock with turmeric

Pour into molds so that they are half full—paw molds are cute, but you can use any sort of ice tray for this!

Put into freezer until set (probably about an hour)

While the stock is setting, mix together pumpkin puree and parsley

Spoon (or pipe) pumpkin mixture into molds until full

Put back into freezer until hard (about 4 hours)

Serve to your excited doggo!


What are the benefits?
Chicken or beef stock is a great addition to any diet—whether it's through treats or used as a meal topper. In addition to adding moisture into your pet's diet, it is also known to promote healthier gut, softer coat, improved joint health and much more [5]! If you're buying it and not making it at home, make sure it is a low-sodium product.
Not only is pure pumpkin great for your dog's skin and coat, it can also help digestion and remedy both diarrhea and constipation. Make sure that the pumpkin you're using is pure (and not a variety of pumpkin pie mixes) [3].
Parsley is a great concentrated food source packed with vitamins A, C, and K, iron, folate and many minerals. Some studies have shown it can prevent tumor growth as well [4].
Turmeric is mainly known for its anti-inflammatory and antioxidant effects for both humans and dogs—although it has a longer list of potential benefits [4]. Also, turmeric without back pepper is minimally absorbed; therefore, adding a very little quantity of black pepper will help turmeric absorption for your pet!
3. Strawberry Banana Dogsicles
Ingredients:
¼ cup banana slices

¼ cup strawberry slices

½ cup plain non-fat yogurt

Dog biscuits or whole dried sardines (this will be the popsicle stick!)


Instructions:
Put all ingredients in a blender and blend on high until it becomes a smoothie-like consistency

Spoon the mixture into popsicles molds

Freeze for 30 minutes - 1 hour (until slightly set), then put a dog biscuit / dried sardine into each mold and then pop it back in the freezer for 6 hours

Once the popsicles are ready, run the mold under a little warm water for 10 seconds or until the popsicle releases

Give to your dog to occupy them while also cooling them off


What are the great health benefits?
Bananas are high in sugar so they must be fed in smaller portions. That being said, they have an array of positives for dogs, including having low calories and being high in potassium, vitamins, biotin, fiber, and copper [3].
Another great fruit for dogs is strawberries, as they are full of fiber and vitamin C. However, they do have high sugar content so be sure to feed in moderation [3]!
Dried sardines have lots of benefits for dogs, namely that they are a fantastic source of the essential fatty acid, omega 3s. Feed to your pet if you want them to have a better immune system and a shinier, healthy coat [6].
✅ Single ingredient, 100% pure Camelina Oil.
✅ Non-GMO
✅ Ideal balance of Omega-3 compared to other products, like soybean oil.
✅ Canadian produced and operated.

✅ Single ingredient, 100% pure Camelina Oil.
✅ Non-GMO
✅ Ideal balance of Omega-3 compared to other products, like soybean oil.
✅ Canadian produced and operated.

While you'll probably want to make a few different types of dog treats throughout the summer (or hey, even the rest of the year), these recipes are simple and easy to follow. You can customize them to fit your pet's dietary restrictions—or changes needed when you own a picky pupper! Best yet, you can whip up a large batch of treats at once, and then when you're feeling too busy or overwhelmed, you'll have treats at the ready. Occasionally you can even substitute a walk for a treat as the licking and chewing at frozen goodies can help stimulate your pet's mind! Whether you give a treat to your pet to keep them busy at home or out at a park to keep them cool, we're sure your dog will appreciate your efforts.
Remember to have fun with these recipes. Use your imagination and try different ingredients for a new and different taste. Happy creating to all of your inventive dog parents out there!
---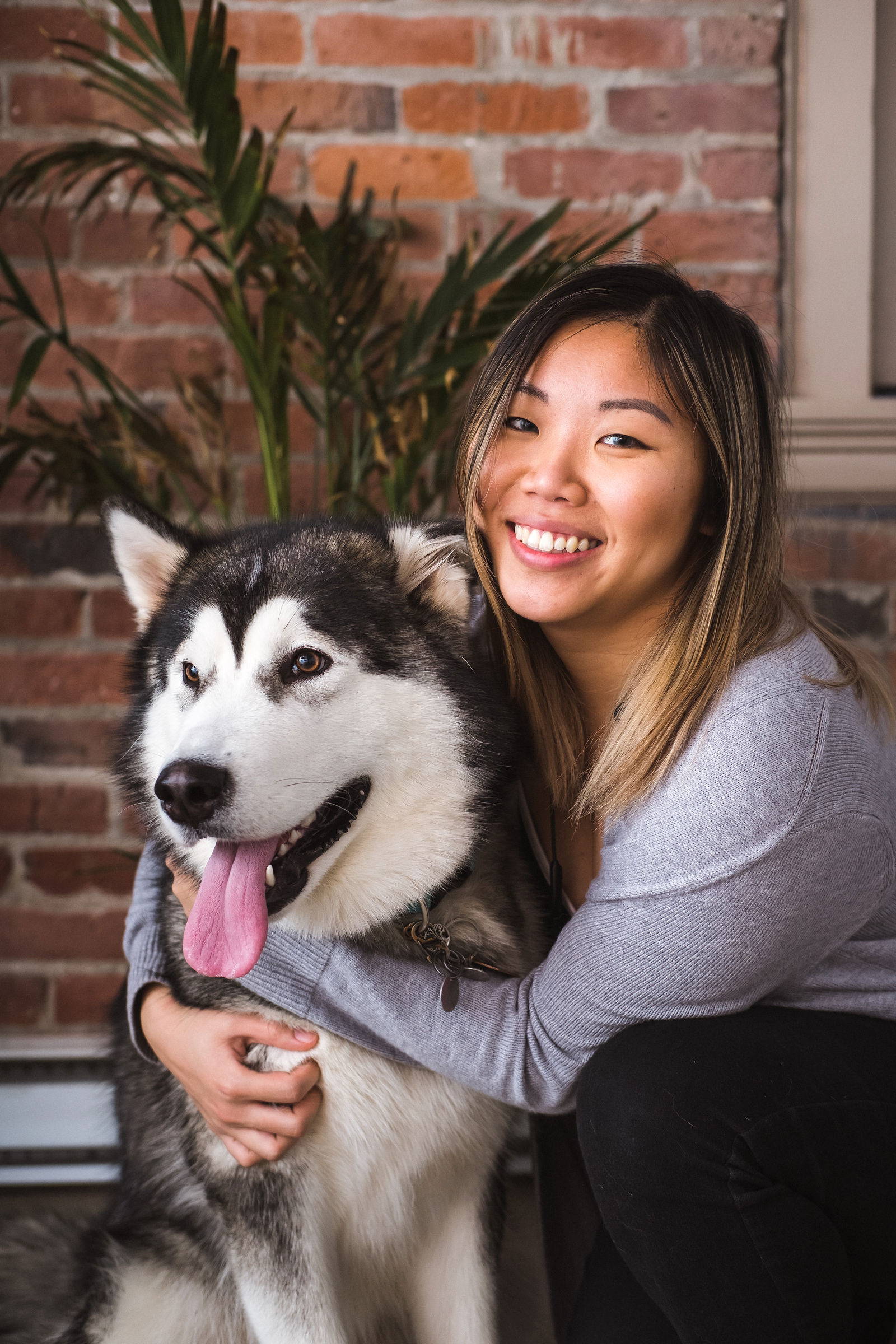 Sarah is a marketing specialist with a passion for anything creative! Her openness to working across industries and job opportunities has allowed her to gain enormous amounts of experience in graphic design, video production, and written content creation. Animals have a special place in her heart as she grew up with cats and now owns her own Alaskan Malamute. She has spent the last couple of years in Vancouver working with different companies within the pet industry and gained valuable knowledge about the ins and outs of the (alternative) pet food industry, supplementation, and various training methods. When she's not digitally creating content for pet lovers to consume, she's out eating great food, dancing at drop-in classes, or exploring the beautiful Canadian scenery with her fur-child Miso.