Mental Health & The Equestrian: Grounding Techniques for Success!

Written by: Jenna Tranter
I have been personally involved in horses and the equine industry for (I hate to admit it!) 30+ years. My full time role is as a licensed coach with Equine Canada where I get the honor of working with many talented youth and adult athletes and horses. One of the things that I try to instill in my riders is that their health, both mental and physical, is as important as the horses. As equestrians we spend a small fortune on ensuring our horses are in perfect health both mentally and physically, so they can train and compete in optimal physical condition, but often, the equestrian does not do the same for themselves. While equestrian sport is considered by the outside world as an individual sport any rider worth their salt knows that it's not- we have a teammate and our teammate often weighs over 1,000lbs and can make decisions on their own. A beautiful and connected 'team' is always something to behold- a horse and a human working in perfect harmony. When the rider does not spend the same amount of time and energy on their own health we can't achieve that harmony and as a coach, I have seen what happens when the rider's mental health is ignored.
Horses do not understand or carry emotional baggage well…

Imagine for a moment that you have arrived at the barn. Your day has not gone well. Your boss changed some deadlines, you have had an argument with your coworker, your one child isn't feeling well and may need to go to the doctors after your ride, and your other kid won't stop calling & texting and is having a class ten meltdown over an argument you had with them earlier and won't stop badgering you while you are bringing your horse in and trying to tack up for your lesson. On top of all that you are late and at this point your stress levels are at 100%. You head to the arena distracted and have the worst lesson you can remember in recent history. Your horse is distracted, spookier than usual, and the partnership is simply not working tonight. Now you are even more stressed and upset because you are frustrated with your horse. What can we do as riders to avoid the bad ride in the first place? How can we stop a 'bad day' from following you into the arena?
Be Emotionally Aware: 6,5,4,3,2,1 Go!

One of my favorite ways to ground both myself and my riders when we are feeling anxious or emotional is a simple exercise that can be used both inside and outside of the barn. Sometimes simply redirecting your focus to the moment you're in is all you need to break anxiety during the ride! When you feel anxiety or outside of the ride emotions creeping in pause a moment. Take six deep long breaths and focus on your breathing at that moment. Once you have taken your six breaths, look around you and list five things you can see. Often my students will do this out loud as they are comfortable with me and we find it can be more effective however you can do this in your head.
Now that you have said your five visuals you are going to move on to four things you can touch- these can be items like your reins, stirrups, horse, saddle etc. The next step is what you can hear, what are three things you can hear at the moment? Moving onto our nose, what are two things you can smell? And finally, using our last sense, what is one thing you can taste? Can you still taste your last coffee? The tuna sandwich you had at lunch?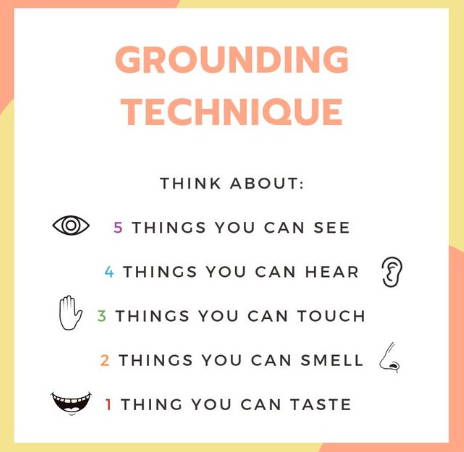 Often, by the time you have run through this process you will find your mind is no longer bouncing around and is grounded. This is a simple technique that you can use at home, the barn and even at horse shows, to calm your mind and allow you to focus on the moment you are in with your horse. There are many other valuable grounding activities out there if this one isn't your cup of tea, but remember to spend the same amount of time on your health and success as your horses- your horse can't be successful under saddle without a healthy teammate!
✅ Single ingredient, 100% pure Camelina Oil.
✅ Non-GMO
✅ Ideal balance of Omega-3 compared to other products, like soybean oil.
✅ Canadian produced and operated.

✅ Single ingredient, 100% pure Camelina Oil.
✅ Non-GMO
✅ Ideal balance of Omega-3 compared to other products, like soybean oil.
✅ Canadian produced and operated.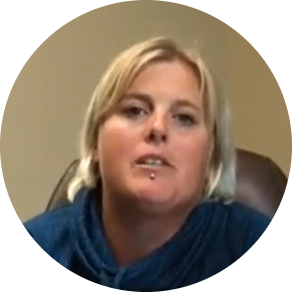 Jenna is a lifelong equestrian and lover of all animals big and small. She has both studied and worked within the industry for 20+ years in both the feed sector as well as being a coach and hunter/jumper facility owner with time spent in the UK and Canada. She holds a number of equine certifications from universities in both countries. She also has completed numerous courses in equine body work, including equi-bow, but is not a practitioner at this time due to there just not being enough time in the day! Jenna lives on her farm in Ontario, Canada with her husband, 19 horses, 2 goats, a flock of ducks, a flock of chickens, her barn cats and her 3 loyal dogs, Bosco, Evaa & Eeyore.